Lusitania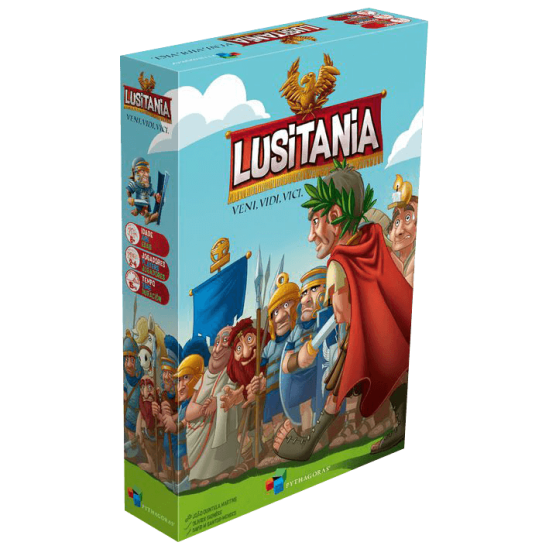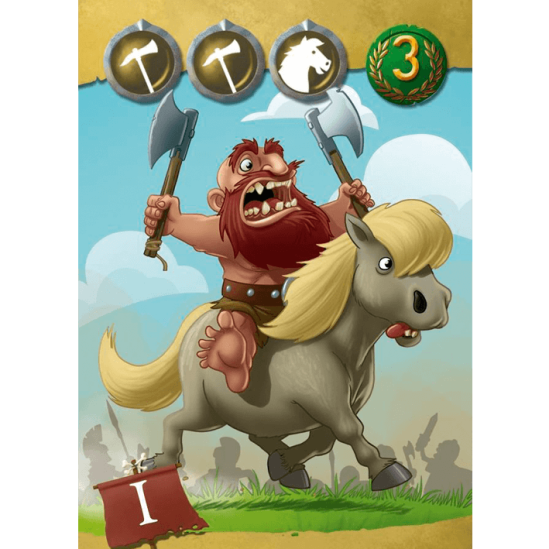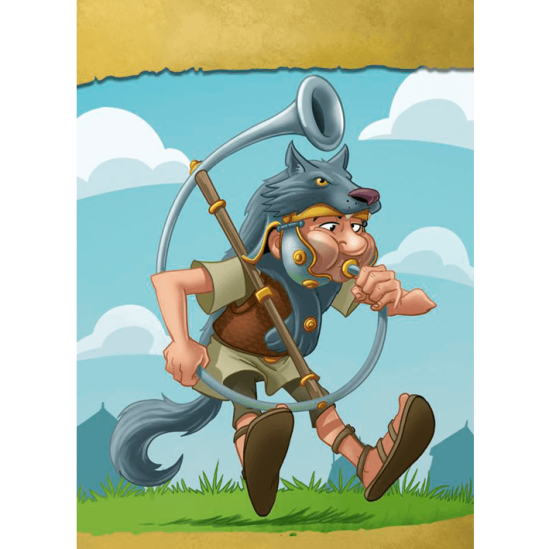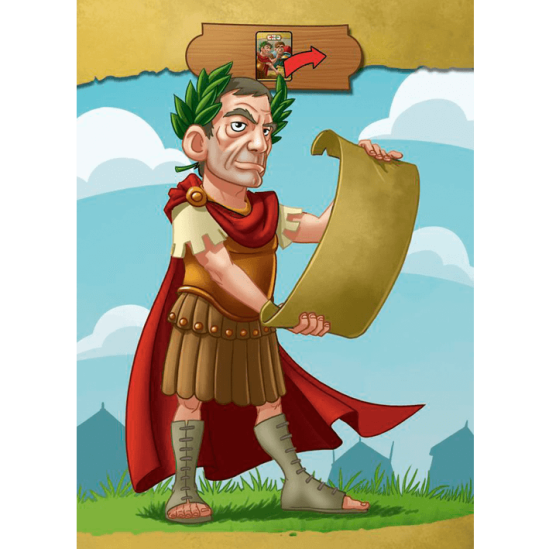 Backorder





SPECIFICATIONS
PLAYERS
2-4
COMPLEXITY
Low
DURATION
10-20'
CATEGORY
Card Game
Civilization
Ancient
LANGUAGE
Playable in any Language (No in game text)
RULES
English
MECHANICS

Hand Management

Set Collection

Card Drafting

AGE
8+
DESIGNER
João Martins
TYPE
Base game
VIDEO
Lusitania
Products with a "Backorder" status can be backordered, this way the current price is guaranteed and we prioritise the restocking process. The estimated time of restocking is 10 to 30 business days. Once your order is complete, your products will be shipped.
Alarms ring in Rome, the Empire's great army has lost another battle in Lusitania. The emperor Julius Caesar asks his four best generals to recruit and equip soldiers: legionaries, doctors, gunners and barbaric mercenaries to face the people who heroically resist in Lusitania. The emperor promises the greatest riches to those who join his cause.
In this game, you take on the role of a Roman general whom the emperor, Julius Caesar, has ordered to recruit and equip an army of soldiers: legionaries, barbaric mercenaries, doctors and gunners.
The game is won by the player who recruits an army whose score is of twenty or more victory points.

PYTHAGORAS
SPECIFICATIONS
PLAYERS
2-4
COMPLEXITY
Low
DURATION
10-20'
CATEGORY
Card Game
Civilization
Ancient
LANGUAGE
Playable in any Language (No in game text)
RULES
English
MECHANICS

Hand Management

Set Collection

Card Drafting

AGE
8+
DESIGNER
João Martins
TYPE
Base game
VIDEO