Unstable Unicorns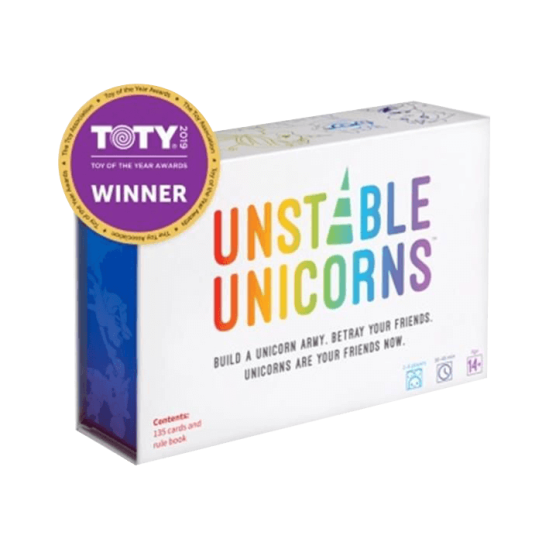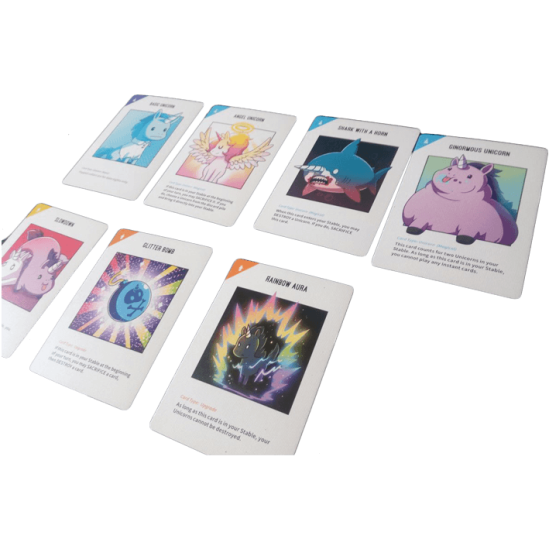 Backorder


SPECIFICATIONS
PLAYERS
2-8
COMPLEXITY
Medium
DURATION
30-45'
CATEGORY
Card Game
Party Game
Humor
LANGUAGE
English
RULES
English
MECHANICS

Hand Management

Set Collection

Take That

AGE
14+
DESIGNER
Ramy Badie
TYPE
Base game
VIDEO
Unstable Unicorns
Products with a "Backorder" status can be backordered, this way the current price is guaranteed and we prioritise the restocking process. The estimated time of restocking is 10 to 30 business days. Once your order is complete, your products will be shipped.
Build a Unicorn Army.
Betray your friends.
You don't need any friends. Unicorns are your friends now.
Unstable Unicorns is a strategic card game about everyone's two favourite things: destruction and unicorns! This is the game where you try to collect and complete your Unicorn Army! Every player starts with a baby Unicorn in your stable - cute, but don't get attached, because your opponents might kill it and destroy you and your Army! Become the first person to complete their Unicorn Army and be known as the Righteous Ruler of All Things Magical... and learn how unstable your friendships really are. 
Backorder

SKU:

TEE3678UUBSG1
SPECIFICATIONS
PLAYERS
2-8
COMPLEXITY
Medium
DURATION
30-45'
CATEGORY
Card Game
Party Game
Humor
LANGUAGE
English
RULES
English
MECHANICS

Hand Management

Set Collection

Take That

AGE
14+
DESIGNER
Ramy Badie
TYPE
Base game
VIDEO